Ad Disclosure: We receive referral fees from advertisers.


Learn More
Who is New Start Financial ? They aren't a lender. They are rated 'F' by the Better Business Bureau. They appear to be a lead generator primarily selling to debt settlement companies. They claim to offer a "custom debt relief program with payments you can afford."
You probably received a mailer with a pre-approval code and what looks like a No-Fee Low-interest rate personal loan. Check the payment table below.
Seems a little good to be true?
And off you go looking for reviews. 
Is New Start Financial or a Scam?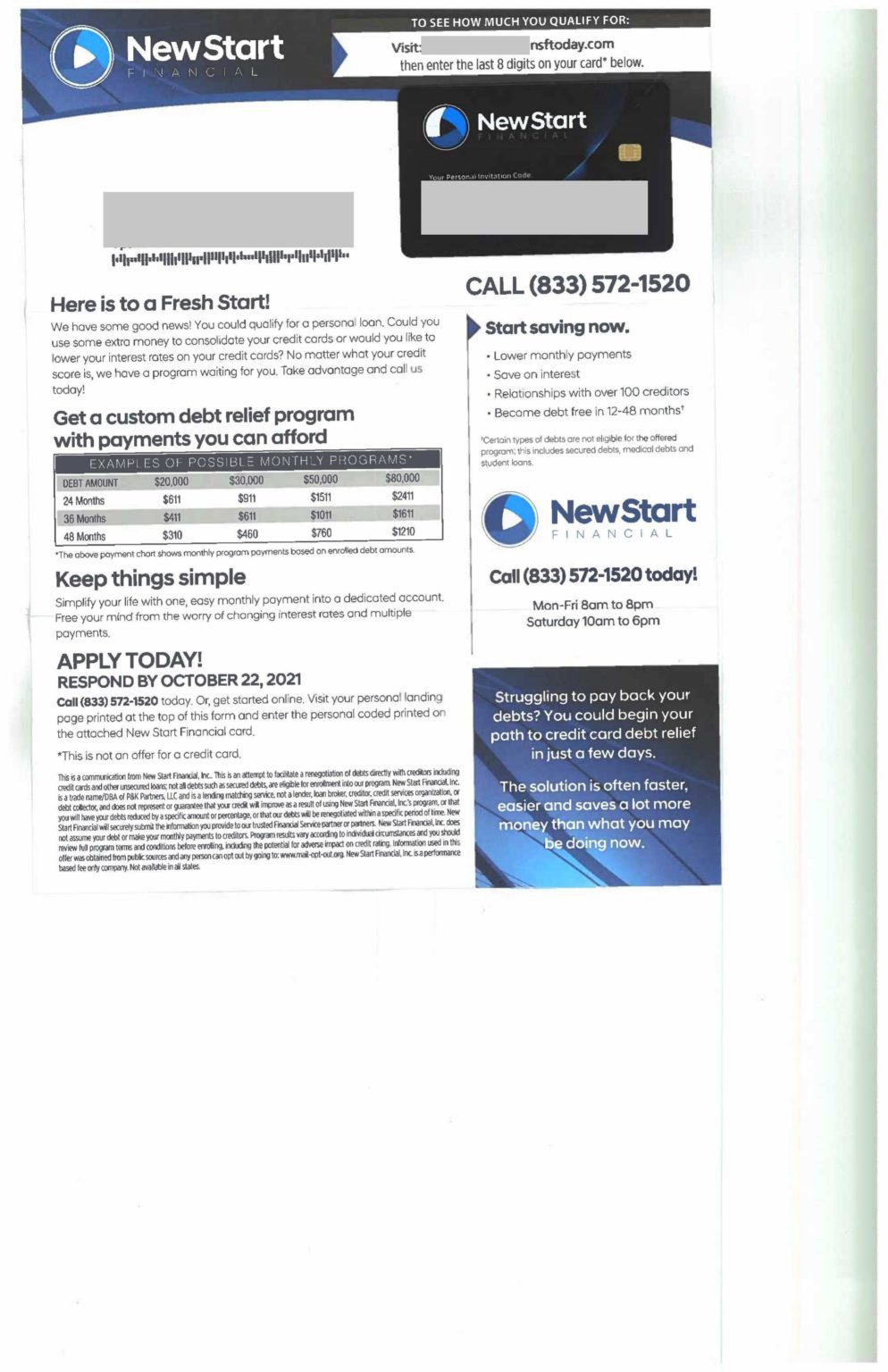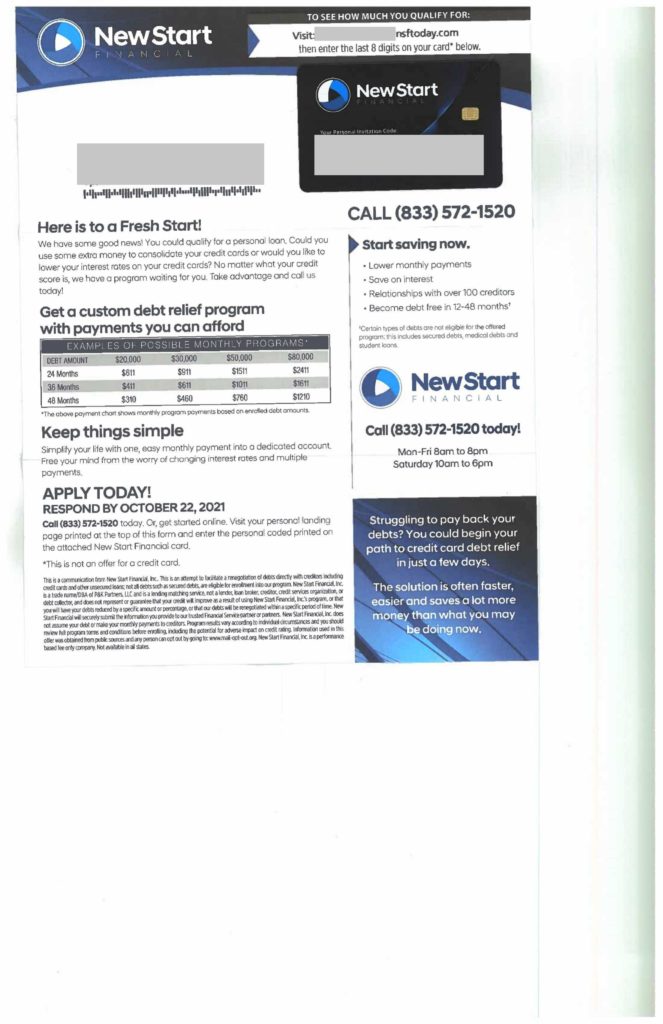 Crixeo.com awarded New Start Financial a 1-star rating (data collected and updated as of December 13, 2021). We hope the information below will help you make an educated decision on whether to do business with New Start Financial.
New Start Financial is not a lender.
New Start Financial is rated 'F' by the Better Business Bureau.
It appears that is operating a typical bait and switch scheme – but not for themselves – for their lead buyers. They lure you in by sending you direct mail with a offering a ridiculous low interest rate to consolidate your high-interest credit card debt.
New Start Financial doesn't tell you that you need excellent credit to qualify for a loan with that low-interest rate (which you have been supposedly pre-approved for).
We are curious to find out how many of the consumers that were mailed this offer actually qualify for the…